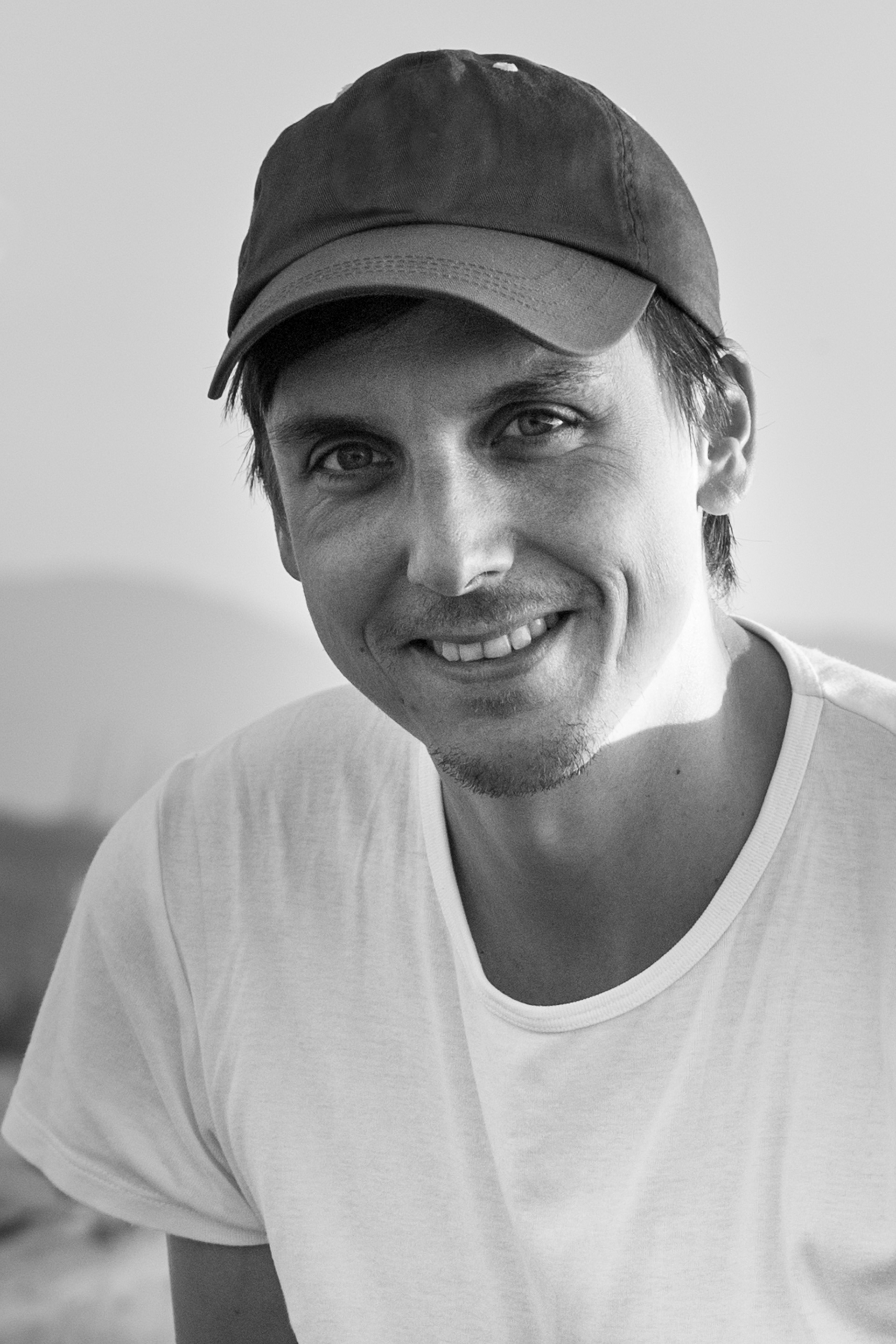 Fridolin Felix Full, *1980 studied architecture and urban planning at the Fachhochschule Potsdam. He worked for international film productions in Prague and Brussels before gaining experience at prominent architecture firms. 
Between 2010 and 2020 he was employed at firms such as

1100 Architect

in New York and
Hilmer & Sattler und 
Albrecht Architekten
in Berlin. Most recently, he was involved in the planning of the

Humboldt Forum

 museum project. 
Alongside these experiences, Fridolin has continuously used photography to explore interiors, architecture and urban spaces. His strong focus on composition, impeccable details and highquality design endures in his photographic work. Since 2016 he has been commissioned regularly for his exclusive architectural and portrait photography.
Fridolin Felix Full, *1980 
studierte Architektur und 
Städtebau an der Fachhochschule 
Potsdam. Er arbeitete für 
internationale Filmproduktionen 
in Prag und Brüssel und 
entwickelte sich in bekannten 
Architekturbüros weiter. 
Von 2010 bis 2020 war er in 
Büros wie

1100 Architect

in New 
York und

Hilmer & Sattler und 
Albrecht Architekten

in Berlin 
beschäftigt. An der Planung des 
Museumsprojekts

Humboldt Forum 
war er zuletzt maßgeblich 
beteiligt. 
Neben diesen Erfahrungen setzte 
sich Fridolin fotografisch mit 
Innenräumen, Architektur und 
städtischem Raum 
auseinander. 
Seinen starken Fokus auf 
Komposition, exklusive Details 
und hochwertige Designlösungen 
führt er in seiner fotografischen 
Arbeit fort. 
Seit 2016 wird er regelmäßig mit 
exklusiver Architekturfotografie 
und Porträtfotografie beauftragt.